Products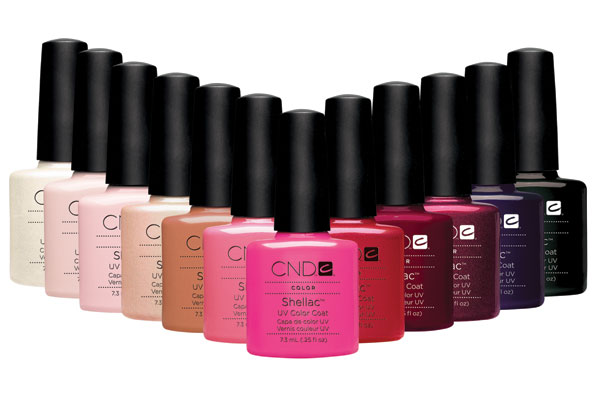 Shellac nails is the latest in nail innovation from Creative (CND), paints on like varnish, hardens like acrylic, dries in seconds.
Paints on like polish
Wears like gel
Zero dry time
Will not chip for 14 days
Resilient mirror finish
12 colours including french
Off in minutes
The product is thin and strong enough to be applied similarly to nail polish, but it is cured in a way that gives it great flexibility and durability. It also has the incredible shine associated only with gel nails.
Who is Shellac best suited for? Shellac is for people who want to maintain natural nails. The formulation looks as good from day 1 to day 14, but does not appear to damage nail beds.
Who is Shellac least suited for? Those looking to lengthen their nails. You cannot use Shellac to create a longer nail. Also, Sellac isn't for clients with extremely damaged nail beds, split or peeling nails. It is best to get on a corrective program with me first before thinking about Shellac. If your nail is peeling off, it will take Shellac with it.
How is Shellac different from the traditional polish manicure?
Typical nail polish dries by evaporation, which means your manicure is not cured until 2-3 hours after your service. Think about it - most of your manicure time is spent waiting for polish to dry.
But Shellac is cured by UV light, and within minutes. Your nails are completely dry by the time your manicure is over, and strong enough to withstand accidental knocks. It acts like a plasticized coating, suitable as a long lasting polish.